Hello! I have been so busy with fabric shopping, answering emails, meetings, and my stockist, aaaall for
Miracle Eye
. Yes, you read that right, STOCKIST.
S-T-O-C-K-I-S-T.
How exciting is that?! This really rad boutique in Los Angeles called 'Distinct Designers' is owned by Megan and John, their concept is totally unique. They've gathered a small amount of independent designers, who produce everything themselves, and have their things on display and on sale in the shop! I was honored to have been chosen as one of the lucky designers! What makes this so different about other shops is that we are all different and
distinct
(sticking to the title, obvi), which makes it less of a competition but more so a
family
. It's pretty funny that I'm the only underage designer there, ha. Never underestimate a teenager's ambition! It'll be opening up in March, but I've been so busy with production AND I have to keep up with all the daily orders I receive because I want it all ready by then! My area in the shop is going to be sweet as heck, I can promise y'all that. So if you're ever in LA, make sure to stop by Distinct Designers and check out the
Miracle Eye
pieces in stock :)
Yin and yang tee - DIY
Black denim high waisted shorts - DIY
Sunglasses - Etsy
Green surplus bag - Downtown
Docs - vintage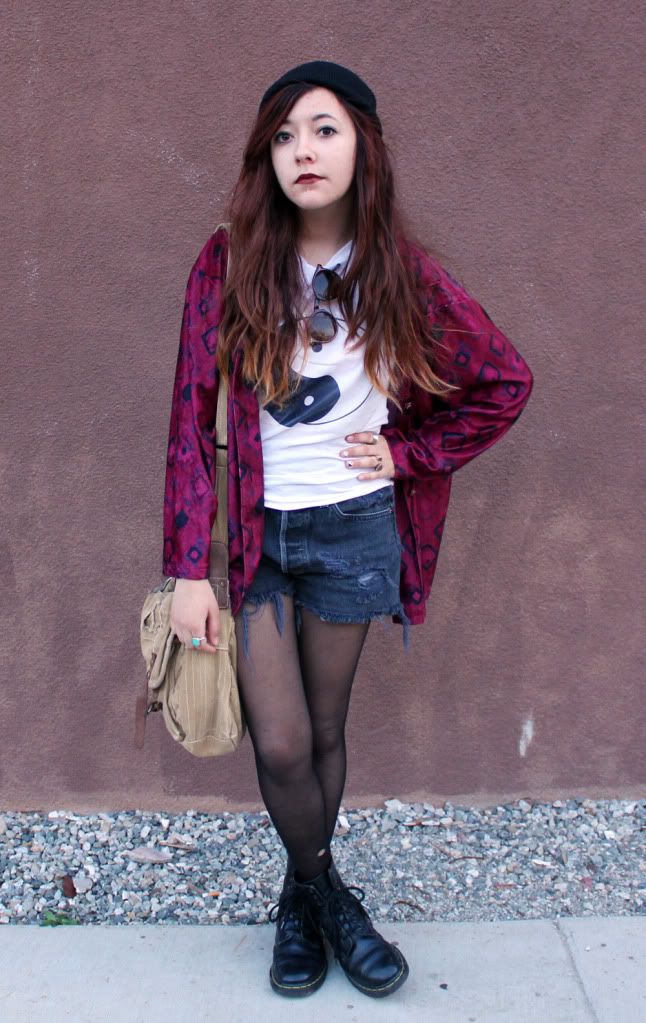 And here, I leave you with a wonderful shower/getting ready in da mornin' song. Seriously, I know you're too lazy to listen, but I promise you won't be disappointed. Penguin Prison is b0ss.